From my journal, letters, and other writing about forcibly expelled Palestinian refugees now in the West Bank and Gaza (once I can enter Gaza), plus their ancestral homelands. Previous dispatches were based on my latest work in Palestine-Israel from mid-May to mid-July 2019. Now, drawing from my recent journal entries, I write about how I decided to cancel my long-anticipated return for two months which was to have begun May 19, 2022. Journal entries in these blogs are roughly five weeks behind my blog posts. For example, in my blog today, July 6, 2022, I quote my journals from May 19 and May 21, 2022.

May 19, 2022, Thursday, Cambridge MA
Dreaming is off and on, as is my sleep quality. Last night, excellent, "sleep efficiency" as calculated by my Cognitive Behavioral Therapy-insomnia (CBT-i) Coach, app was 94%, the night before, 71%. What caused the difference? Not sure; peeing is a factor, 2 last night, about 6 the night before. I experiment with something Rick told me about, sitting to pee, rather than standing, known as "double voiding." Presumably, the bladder is better positioned for total emptying when the body sits. Otherwise, I don't think my alcohol and caffeine intake differed over those two days.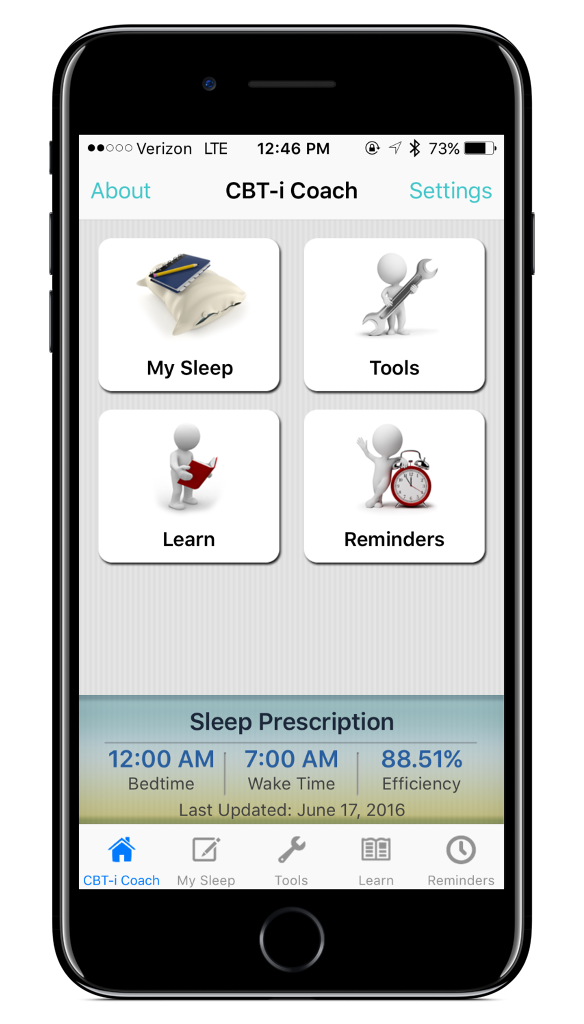 I've written all the people who had expressed any concern about my trip dilemma, adventure or ordeal, go or stay, or might have been affected by my decision to cancel. Today I plan to respond to them all, with gratitude, either by another bulk email or with a template that I modify for individuals and send to each. As much as I criticize YouTube for its seemingly automated responses to my appeals, I don't want my thank you's to appear overly generic. I'm heartened by support, as I am regularly when I contact friends and families during difficult moments.
Yesterday morning [May 18, 2022] I phoned the Golden Gate Hostel in the Old City of Jerusalem and reached Lutfy Sandouka, co-owner and manager. I canceled my reservation, sadly, and I hope I conveyed to him how disappointed I was.
Forgetting to inquire about his own situation, I phoned again.
Lutfy, I forgot to ask you how you are.
Fine.
Your condition (knowing he's had severe back problems)?
Fine.
Anything more?
I'm fine.
How about the hostel and business?
This opened up some deeper sharing.
He said, not good, we have problems with the Internet and email. And Google thru its booking portal won't change our status from temporarily closed to open.
I commiserated, considered how I might be able to help? How to reach Google? (Same problem with YouTube—no direct personal contact with a provider). Trip Advisor is a potential answer. I wrote a positive review (didn't mention lack of breakfast, tiny private rooms, etc) and specifically noted, the hostel is open! Will this matter? How many read Trip Advisor and other review sites when exploring housing in the Old City?
i've resided in the golden gate hostel/inn at least 5 times over the past decade. it feels like home. the staff, especially sinaan and lutfi, are helpful and welcoming. i prefer the dorm because of its spaciousness and cost. i use the kitchen but miss the breakfasts which the hostel once offered. the location is ideal, 10 minutes from the damascus gate. aside from the excellence of the hostel (and its history as a khan or inn, dating from the 1400s, the mamluk period), the old city has within reach most anything one could hope for, including a unique mix of people, jewish israelis and palestinians obviously, coexisting, but also people from all over the world.
—Skip S on TripAdvisor
I tried.
Today [May 19, 2022] I would have begun my trip to Palestine/Israel so I plan to muse on that over the next few days, as if actually traveling. Try to imagine my experience during my ongoing and seemingly relentless insomnia.
May 21, 2022, Saturday, Cambridge MA
Perhaps last night's long continuous dream is a marker of my slowly improving sleep. Since my overnight sleep test [on May 10, 2022] I've been able to return to reasonably decent sleeping. This morning, dramatically, I awoke at 5 am, peed for the 3rd time (I'm experimenting with sit-down peeing, wore my sleep mask (light now begins around 5 am), returned to my dream about making a movie, and slept till 5:45.   Had I chosen to travel to Palestine/Israel I might not have had suitable conditions for such experiments, especially if I were at the Golden Gate hostel either in the dorm or in a tiny private room. Plus, I would then have to contend with anxieties induced by my travel and project, notably the lack of guides to destroyed Nakba sites.
So, here I am, at home, pleasantly, contentedly, relatively safely. In fact I've noticed two shifts in my basic nature—I'm less quickly bored, and I'm more averse to challenges. Which means: a major portion of what had motivated my wanderlust, a strong desire to change my living conditions, not be so bored by my daily routine, is eroding. And with it, not entirely related, I prefer to take on fewer challenges, definitely not life or ego-threatening ones. I'm 81 years old and I hereby note some of the consequences. I slowly turn into a true homey.
Despite that (rather than the now oft-used phrase, having said that), I face a major challenge with my next Nakba steps: find venues, attract an audience, i.e., finish and circulate my materials. Here I could easily fail, a problem for my ego and my mental health generally.
Yesterday morning I resumed my long bike ride practice. I rose early, out of bed by 5:30 am, fully rested, washed, dressed, skipped breakfast (except for a half cup of Joe), and biked to the Upper Mystic Lake. Total distance about 12 miles.
And home, flying, virtually no breeze, I beat the heat and restored my soul. I thank Scott and Phil for encouraging this particular ride and resumption generally of my weekly long ride practice. Scott had written in relation to my cancellation messages that now I'd have time for biking. And Phil, when here a few days ago to install my AC, had asked about my biking. I resolve to bike, weekly at least.
Alie added my most recent movie, "Wake Up the Earth", to the Extinction Rebellion website. She continues to encourage—I'd say press—me to do my own uploading, which means either Vimeo, YouTube with a new email account, find a broader platform, or continue to use Google Drive which is inadequate (no metrics or opportunity for an intro, and the files will disappear when I or others stop paying the yearly fee to Google).
To relieve myself of existential burdens caused by the climate crisis and oppression of the Palestinians, besides my bike rides and other practices, I continue my Covid Chronicle photograph series on my website. I began yesterday after a 2-month hiatus, episode 19, using photos from nearly exactly one year ago—School of Honk at Powder House Park in Somerville, my kitchen window, and the Agape retreat-work day in June 2021. This is so nourishing for me, a memory jar, a reflection opportunity, compare and contrast; what did I do and think and feel one year ago, visually depicted?
Tracking my alternate self in Palestine/Israel had I decided to travel, factoring in the 7 hour time difference, I would have arrived in Tel Aviv yesterday at 2:30 pm Palestine/Israel time, 7:30 am my time, while I was biking. I would be sleeping for my first night in the Golden Gates hostel yesterday around dinnertime here. I've kept the original entries in my date book until the moment had passed when I then erase. This keeps me tuned for the first two weeks of my phantom journey.
I honor all those who've supported my difficult decision by first announcing cryptically, linking to my blog, and then for those who'd responded, I send a thank you note. I will continue this over the weekend, tailoring my messages to each individual. Females clearly and unsurprisingly responded more faithfully and deeply than males to my messages. Scott is one exception, a true female-male—in the best sense. As JVB can be when active. Same with Rob. Somewhat less with Peter. And me? Where do I rank as a female-male?
to folks who may know parts of my story and wonder what i've decided,
with a combination of grief and relief, i've decided to cancel my trip. many reasons, but here are the key ones:  insomnia, elderlyness, covid, regional violence, difficulty solidifying partners to guide me to destroyed nakba sites, plus, a growing sense that i've completed my field work for my nakba photo project and now is the time to assemble my thousands of photo, video, audio, and word files into finished forms such as exhibits, slideshows, and publications.
i will deeply miss the opportunity to visit friends in palestine-israel and to work there with a few of you. at another time, i expect to continue my photo work in the region, perhaps on different projects (such as climate and agriculture, or bedouin people under occupation and removal) under different conditions.
some of you might already read my blogs, but for others interested this is my latest, about my overnight sleep test last week. full results not in yet. i title the current blog series, adventure or ordeal? based on my journals it's a few days behind; the series will eventually conclude with my decision to cancel.
thanks for your many suggestions and concerns—and for your support.
Thank you note:
i've rarely felt so held by so many caring family and friends. many thanks as i muddle thru a period of renewal.

what might be called "invisible" or "umbrella" or "higher" level stressors like climate crisis, nuclear war threat, pandemic-induced isolation, and perpetual wars may contribute to our physical/psyche problems. those we might not consciously think about but that lurk and skulk and penetrate and damage our cores, physically and psychically.

my latest blog on the theme of "adventure or ordeal?" (including my overnight sleep test)
All of course, tailored to the recipient.
Doc Susan (my primary care doctor) reported that the overnight sleep test did not reveal major problems, especially sleep apnea. I asked her to send me the full report, which she promised to do, by land mail.
LINKS
Cognitive Behavioral Therapy-insomnia (CBT-i) Coach
A free app developed by the Veteran's Administration National Center for PTSD, Stanford School of Medicine, and DoD's National Center for Telehealth and Technology
Looted and Stolen: Palestinian Archives in Israel (2017, video by Rona Sela)
TO BE CONTINUED